Description
Riley Blake designs have created these wonderful panels to save you the time and effort of English Paper-piecing. Taken from a coverlet made by Jane Austen, her mother and sister Cassandra, these panels have been produced from photographs of the completed coverlet, which was originally made in 1811.
Simply attach the border pieces to the centre panel to create a finished quilt top of approximately 158cm/62 inches x 180cm/71 inches. We have a large range of blenders, including Makower Linen Look cottons for your binding and backing needs.
Interesting Facts About the Coverlet
♦ Made by Jane Austen, her sister Cassandra, and their mother.
♦ Technically not a quilt, but a coverlet as there is no layer of wadding.
♦ Includes a central panel of 232 smaller diamonds.
♦ Symmetrical across width and length, even down to the tiny diamonds in the border.
♦ Extensive use of fussy cutting in the diamonds.
♦ More than 2500 small diamonds in the border.
♦ Has approximately 12 stitches per inch.
♦ Made using the English Paper Piecing method.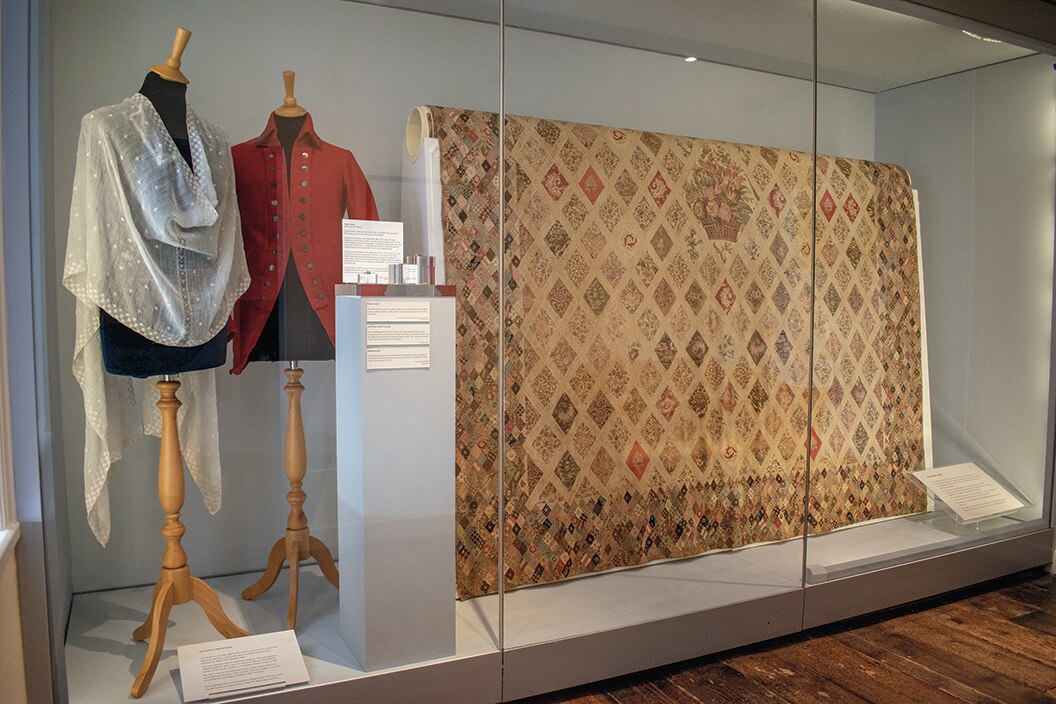 This is a 100% cotton fabric suitable for quilting, dressmaking and general crafting.
Please note the price is for both Jane Austen panels, to make up a complete quilt top.
Panel sizes –  90cm/36 inches x 112cm/44 inches and 220cm/87inches x 130cm/51 inches
Wash at 30 degrees